Celine and I went to Ozamiz last May 24-26 for a two-day Google Apps training for
La Salle University Ozamiz
. There were only a single flight to Ozamiz so we had to go early morning of May 24. The Ozamiz Airport was a bit small and the claiming of baggages is manual. We went straight to the campus after seeing Miss Leslyn from LSU.
The first day of training was for the faculty. At lunch time, we went to Royal Garden Hotel to check-in and eat at Hukad Sa Golden Cowrie. Our lunch was Baked Scallops, Bicol Express, and Tuna Sticks. Afterwards, we went back to LSU for the continuation of the training.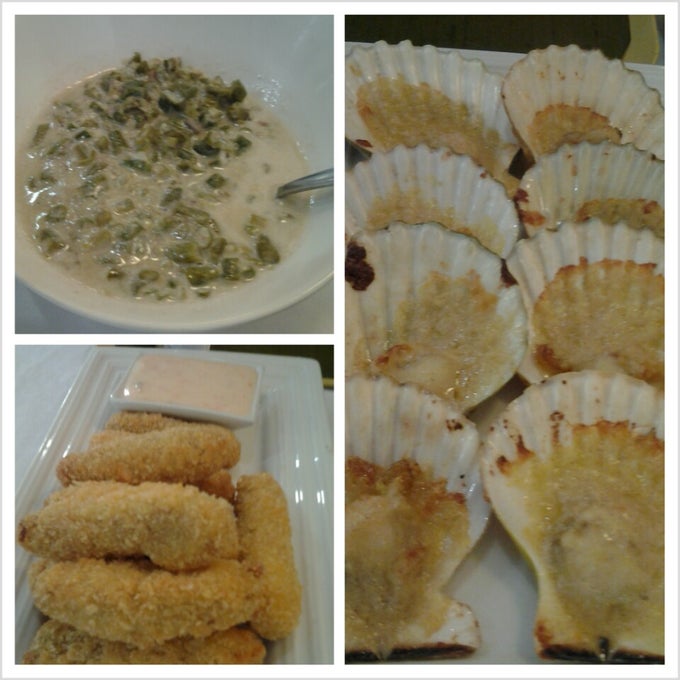 After the afternoon session, we went back to the hotel to have a few minutes rest. We visited the Immaculate Concepcion Cathedral and had early dinner at the nearby Mooon Cafe. I ordered Spaghetti ala Gambas while Celine had Quesedilla Vera Cruz. We then went to Shoppers Plaza Ozamiz City, a grocery to buy water before going back to the hotel. At the hotel, we had Red Velvet and Sinful Chocolate cake slices at The Coffee Lounge. After that, we slept early. At around eight in the evening, most of the stores are already closed so it's dark outside.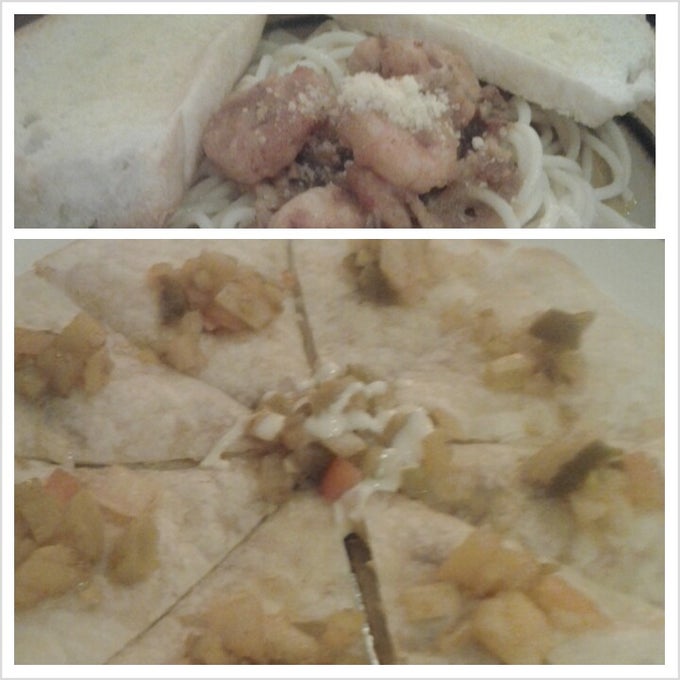 Our dinner at Mooon Cafe
The next day, we had breakfast in Jollibee then went to the LSU campus for the second day of the training, which is for non-teaching staff. For lunch, Miss Leslyn and Sir Harold treated us in Big J Grill House. Jerome also arrived in the afternoon.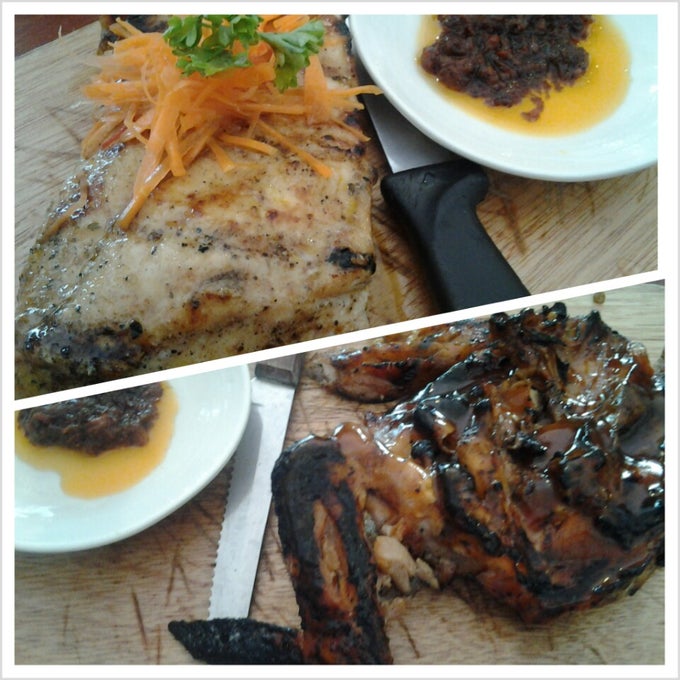 Our lunch at Big J Grill House: Grilled Fish and Chicken
After the second day of training, we went back to the hotel for a quick rest before dinner. The two-day training was a great training experience for Celine. She even say that it has been her best training (yet). We waited for Miss Leslyn and Sir Harold and we had dinner at Hukad Sa Golden Cowrie. We had so many food for dinner! After dinner, we ordered cakes at the Cofee Lounge: Rainbow Cake, Red Velvet Cake, Sinful Chocolate, Black Forest, Ube Cake.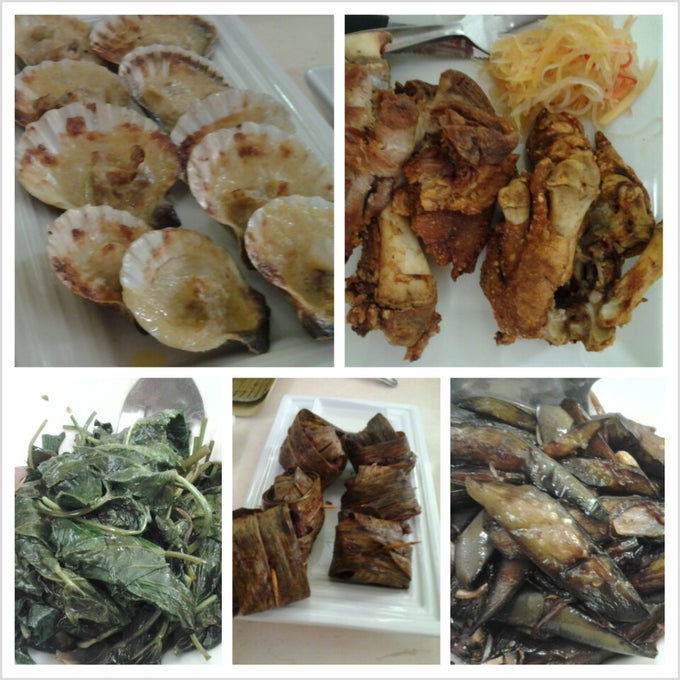 Our dinner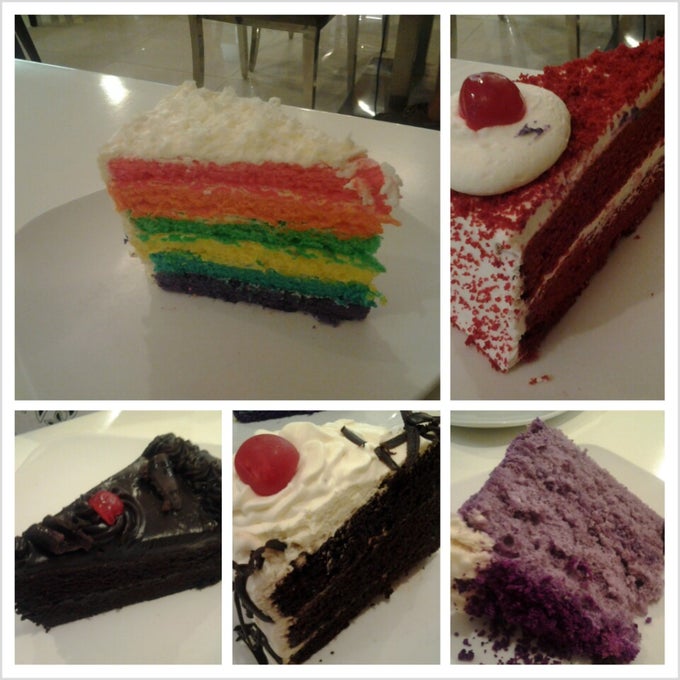 Counterclokwise: Rainbow Cake, Red Velvet Cake, Ube Cake, Black Forest, Sinful Chocolate
The next day, the LSU service picked us up at the hotel. We went to Jollibee to take out breakfast and then went straight to the airport. The checking of baggages is being done manually so there is a long queue of people. Cebu Pacific checkin counter is also in the other building on the right. The next security check before going to the boarding room is also manual. There, we ate our breakfast while waiting for the plane.


Ozamiz is a small city and yet we weren't able to tour most of it. I'm hoping we can be back there to visit those places soon.