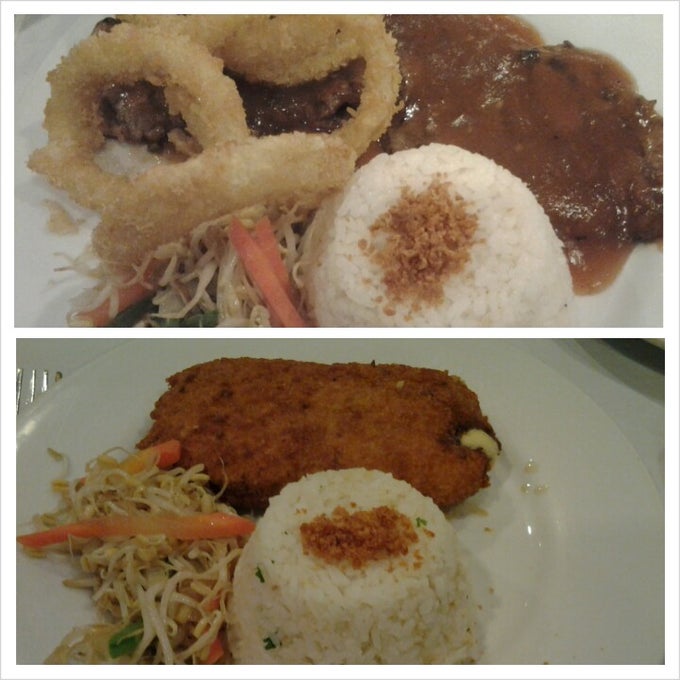 [Photo from Celine]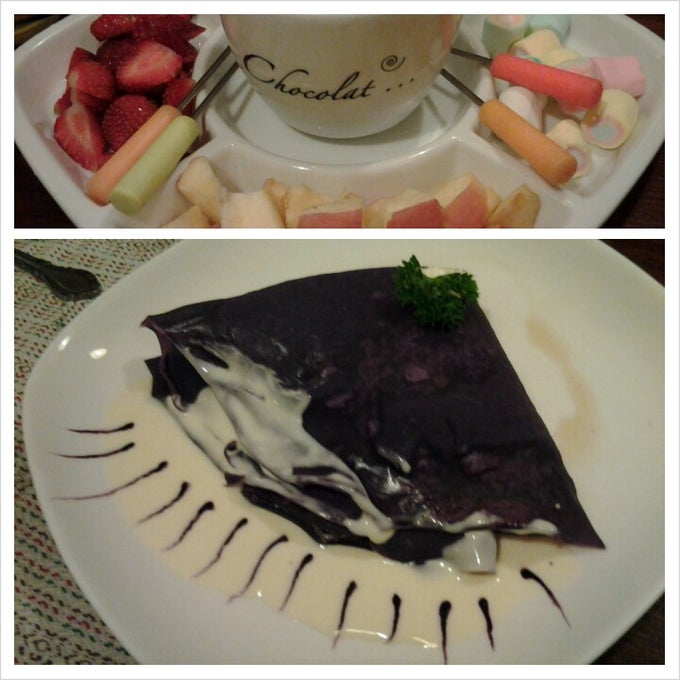 Chocolate Fondue and Ube Crepe [Photo from Celine]
The next day, we woke up early and had breakfast in the hotel then walked to the event. After the event, we had dinner at Green Pepper in Ketchup Food Community. I also had avocado shake.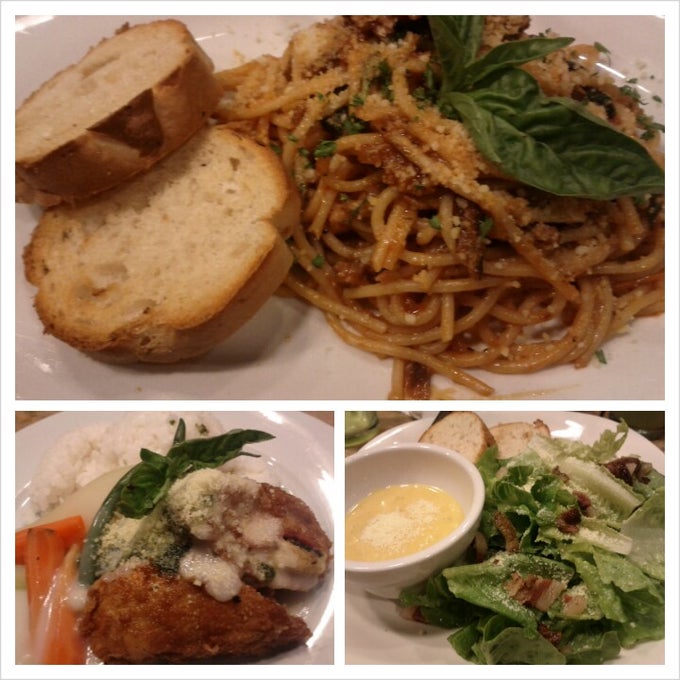 Our dinner [Photo from Celine]
On our third and last day, we went to Good Shepherd to buy food to bring back home. We then went inside Camp John Hay.
+Vince Tabor
toured us around the Cemetery of Negativism, Bell Amphitheather, and the Bell House. Afterwards, we had lunch at Canto in Ketchup Community. I had this half-slab ribs with mashed potato and salad. The ribs was great! Celine also ordered Chili Burger and Taco Salad. I also ordered Avocado Shake.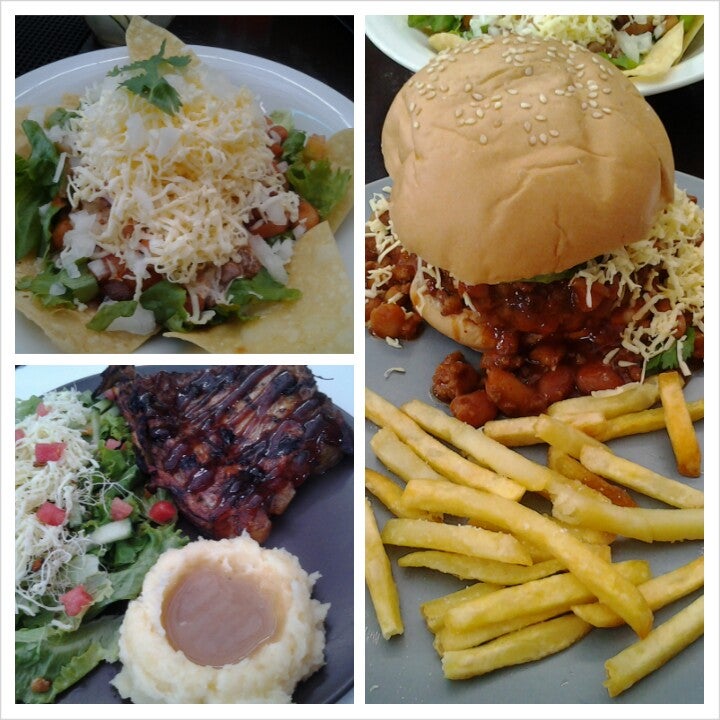 [Photo from Celine]