Celine, Wayne and I were invited to be one of the speakers for the
Bicol Youth for Technology Exposure (BYTE) 2013
. The event is on October 19 at Capitol Convention Center (Pili, Camarines Sur) but Celine and I went to Legazpi first to see Mount Mayon.
Photo of Mount Mayon from the plane
Our Cebu Pacific plane arrived 15 minutes ahead of schedule. Lignon Hill was our first stop. The base of the hill is a tricycle ride from the airport. With our bags in hand, we walked up the hill for around thirty minutes. It was still early in the morning so it was not yet that hot. It even drizzled a bit so we wore our jackets.


We had a few stops before reaching the top. When we reached the top, we enjoyed the view and started to take pictures. Using my phone, Celine took a
Photosphere
of Mount Mayon from the Lignon Hill.
View the Photosphere of Mount Mayon
here
We rested at the top for a bit and bought water (and chili keychains) before going down. Going down took us longer because it's already starting to get hot. We had fresh coconut juice at the base of the hill before going to our next destination, Cagsawa Ruins.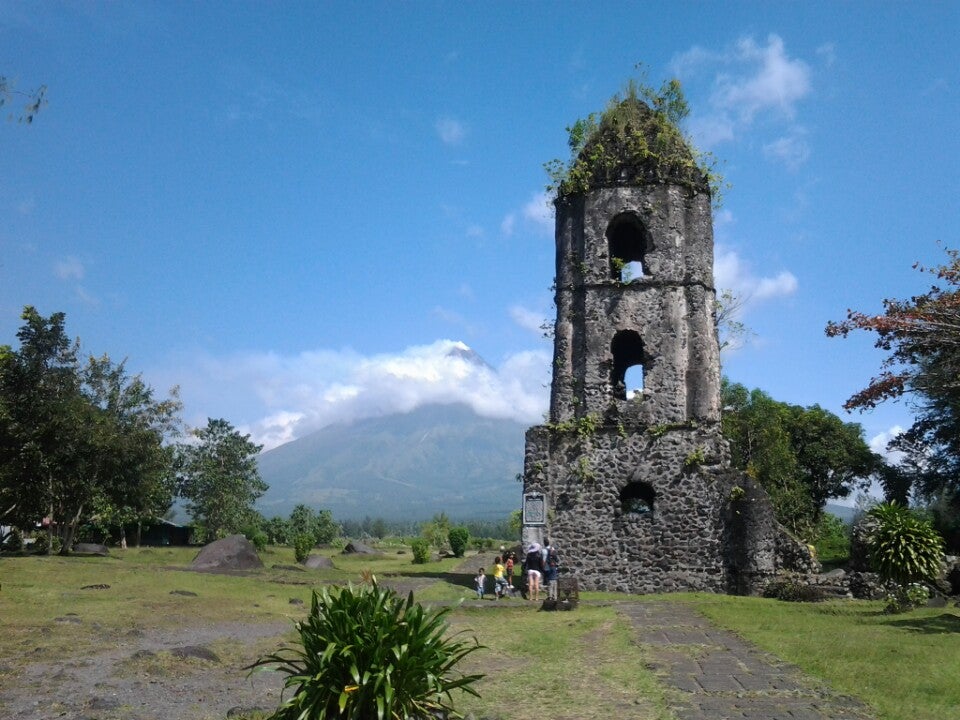 Photo of Mayon from Cagsawa Ruins (Photo taken by Celine)
It was already hot when we arrived in Cagsawa. We didn't stay that long there. After buying water and a few stuff, we already went to Daraga Church (Our Lady of the Gate Parish) and stayed there for a few minutes. Afterwards, we rode the jeep to Legazpi City proper. We went to the St. Gregory the Great Cathedral for a few minutes before having lunch.


Daraga Church (Photo taken by Celine)
We walked to Red Continent Diner & Cafe for our lunch. Our orders include pinangat, bicol express and tinapa rice. Too bad the pili butterscotch shake was unavailable. The pinangat and bicol express tastes good! For desserts, we had the chili ice cream (ube flavor). I liked the spicy after-taste of the ice cream.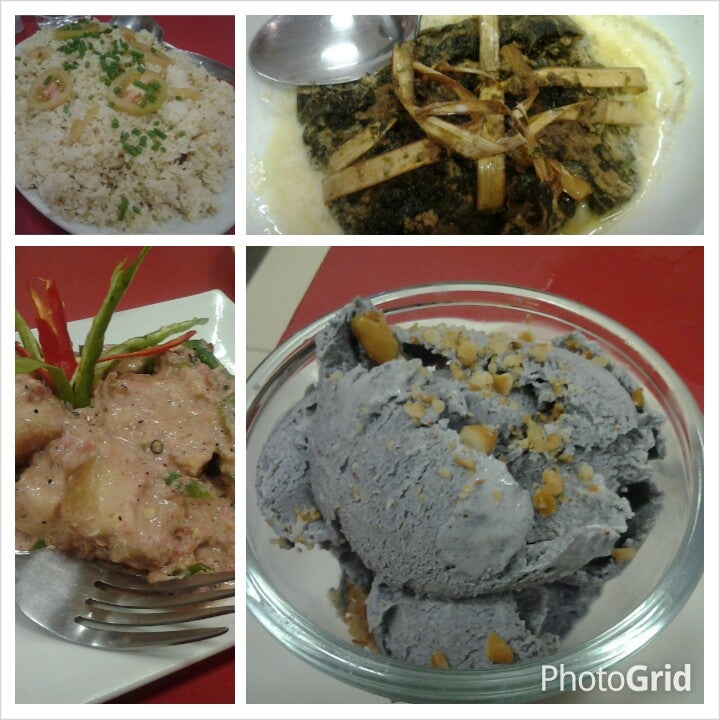 (Photo taken by Celine)
After having lunch, we rode the tricycle to the terminal of vans going to Naga.