Celine
, her high school best friends Deci and Lik, and I went to Ilocos from May 17 to 19 for a weekend trip. She had always wanted to visit the Spanish era-style of Vigan and try the authentic Vigan empanada. They chose
Explore Island Philippines Travel and Tours
' packaged Ilocos tour. Here are some of the places where we ate while in Ilocos. I'll be posting another blog entry about the places we visited.
Cafe Uno (Vigan City, Ilocos Sur)
We had breakfast here. Celine ordered longganisa and hot choco while I had the beef tapa and coffee that wasn't hot.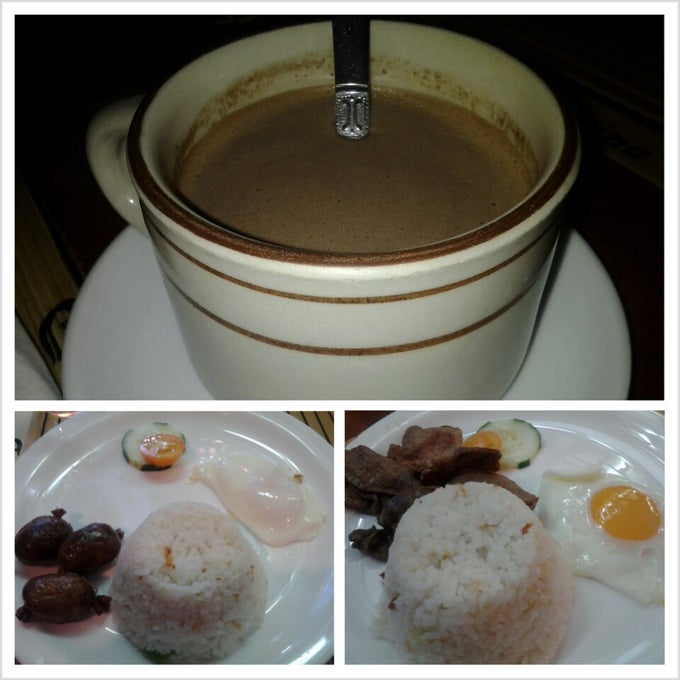 Sikat-Tuna Inihaw & Restaurant (Batac, Ilocos Norte)
Our stop-over for lunch on Friday. Most of their food are grilled seafood. Their restrooms even had sea-related designs, like shells as faucet switch and tissue holder. We tried their tuna lumpia and tuna tapa.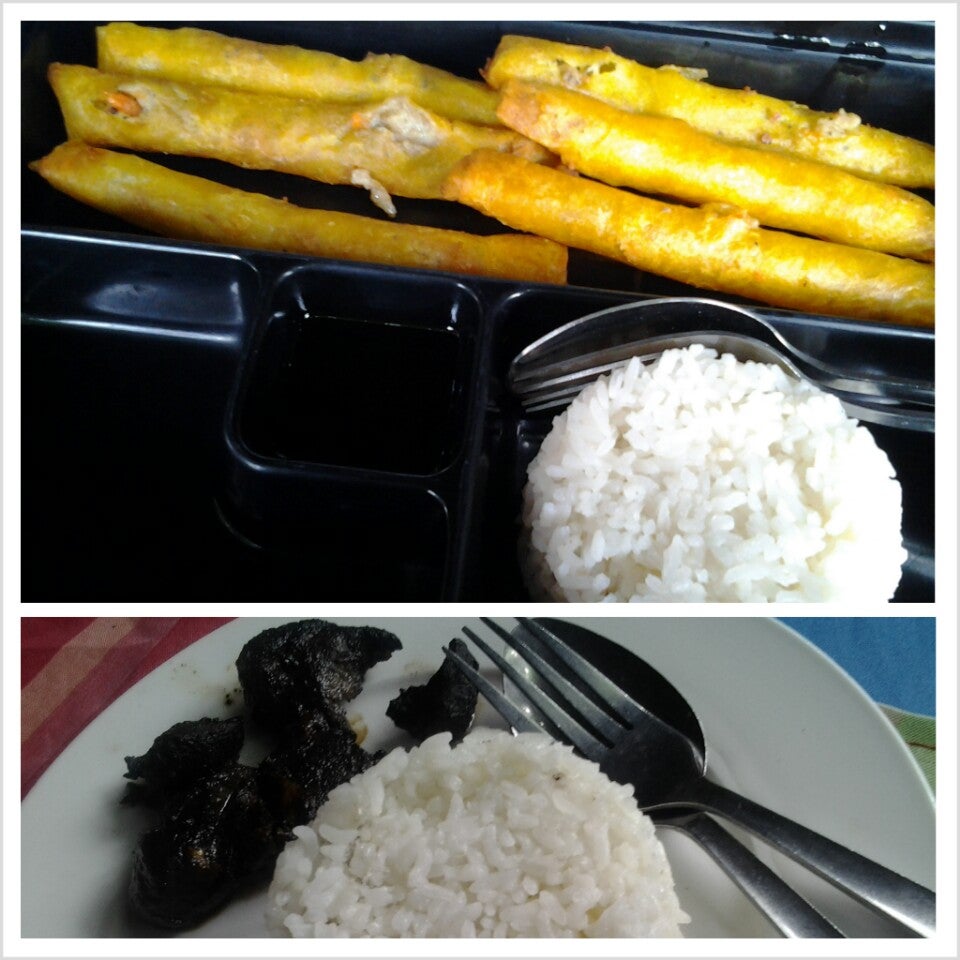 Dap-Ayan Ti Ilocos Norte (Laoag City, Ilocos Norte)
We went here to try the empanada and find out it is different from the Vigan empanada. There were different stalls there too. They had a special empanda that has hotdog and other meat. We ordered that special empanada, some isaw and C2.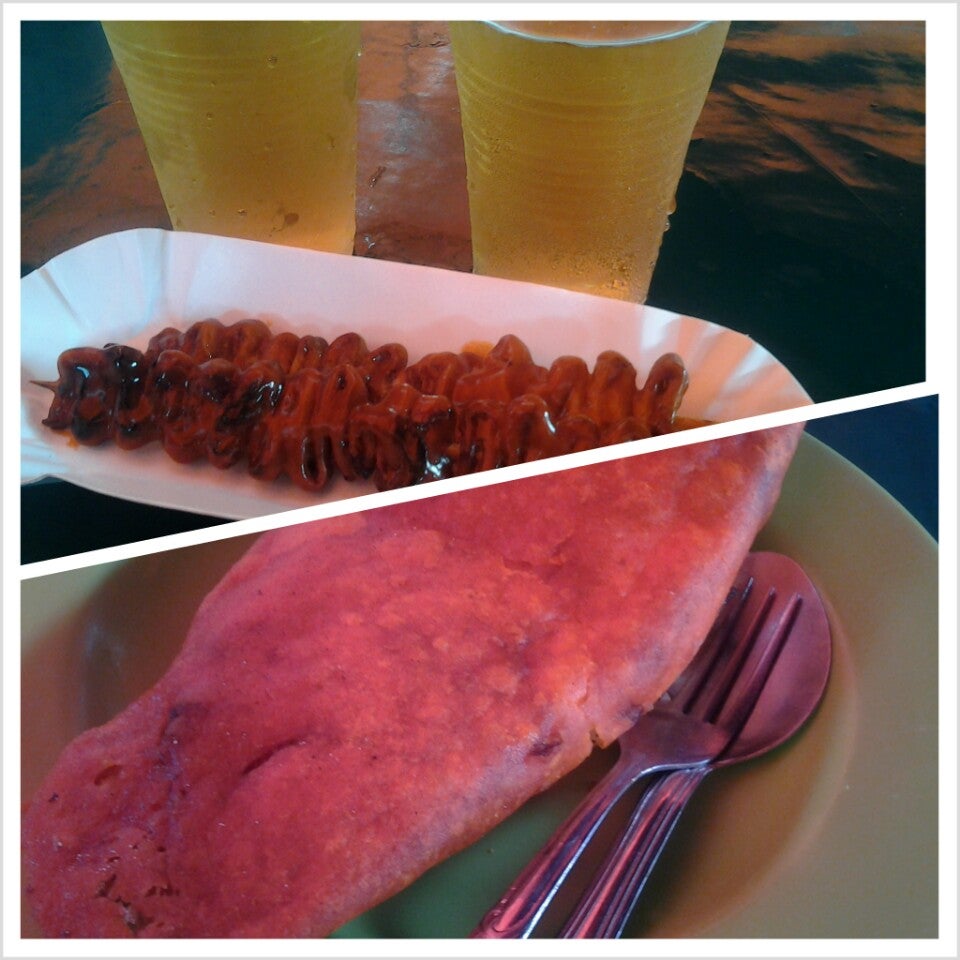 Saramsam Ylocano Restaurant & Bar (Laoag City, Ilocos Norte)
We ordered Pinakbet Pizza and Poque-Poque (an Ilocano eggplant dish) Pizza to take out as our dinner on Friday. While waiting for our pizzas, we had dessert (yes, dessert first before dinner). We ordered Kalti, an Ilocano fondue. By the way, according to the waitress, Saramsam came from Sarap na Inaasam-asam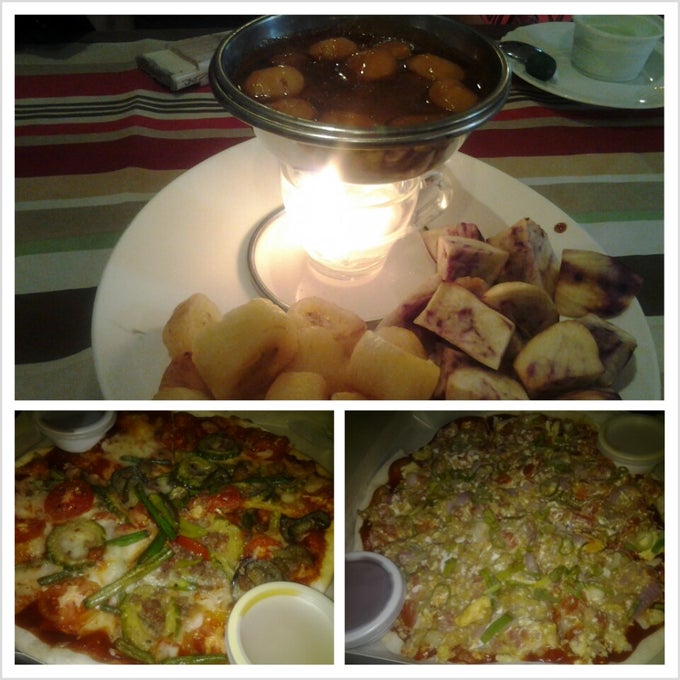 Jun & Carol Beach Cottages (Pagudpod, Ilocos Norte)
This was where we also stayed during Saturday night. We checked in at lunch time of Saturday and had pinakbet with bagnet, chicken adobo, and sugpo.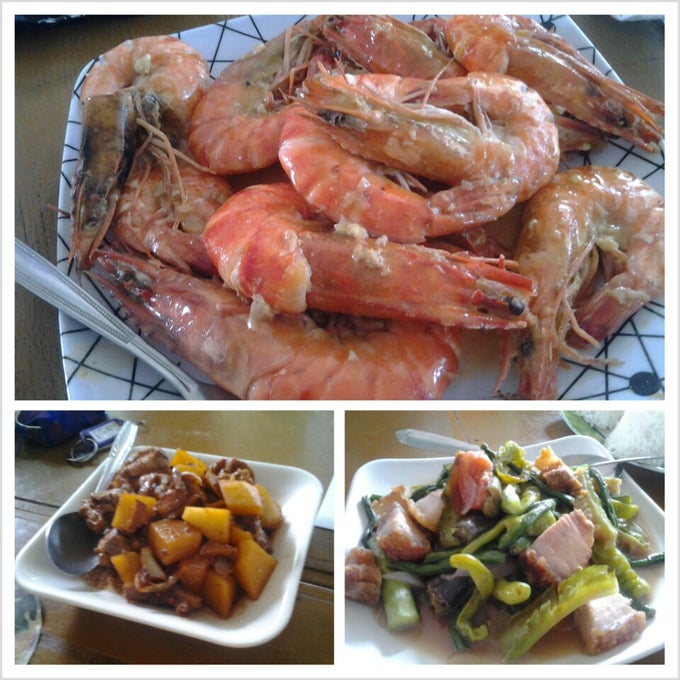 Villa del Mar (Pagudpod, Ilocos Norte)
On Saturday night, we found out that the restaurants close at nine o'clock in the evening. Thankfully, the restaurant in Villa del Mar accommodated us. We had boneless bangus and chopseuy because there are not much left to order.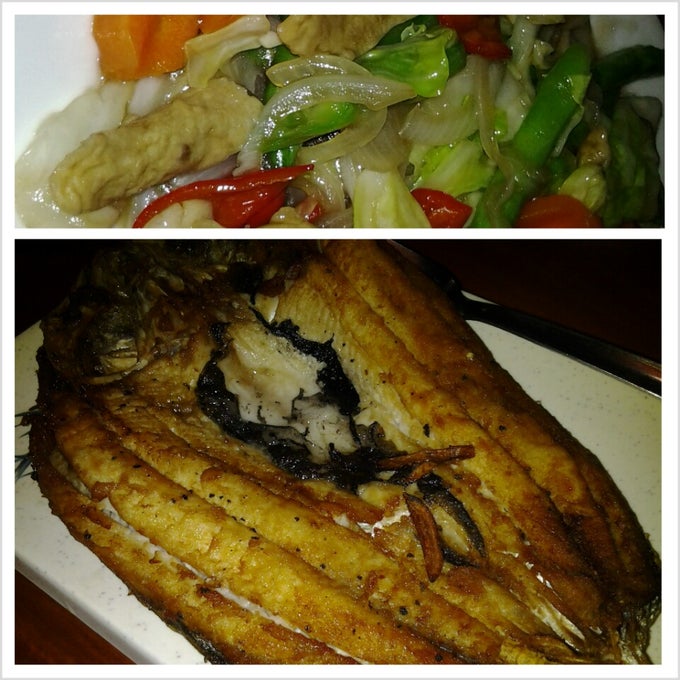 Apo Idon Beach Hotel (Pagudpod, Ilocos Norte)
This is another nearby hotel where we had breakfast on Sunday morning. Celine ordered bread, bacon, potato wedges, and eggs while I ordered the Vigan Longganisa meal with coffee.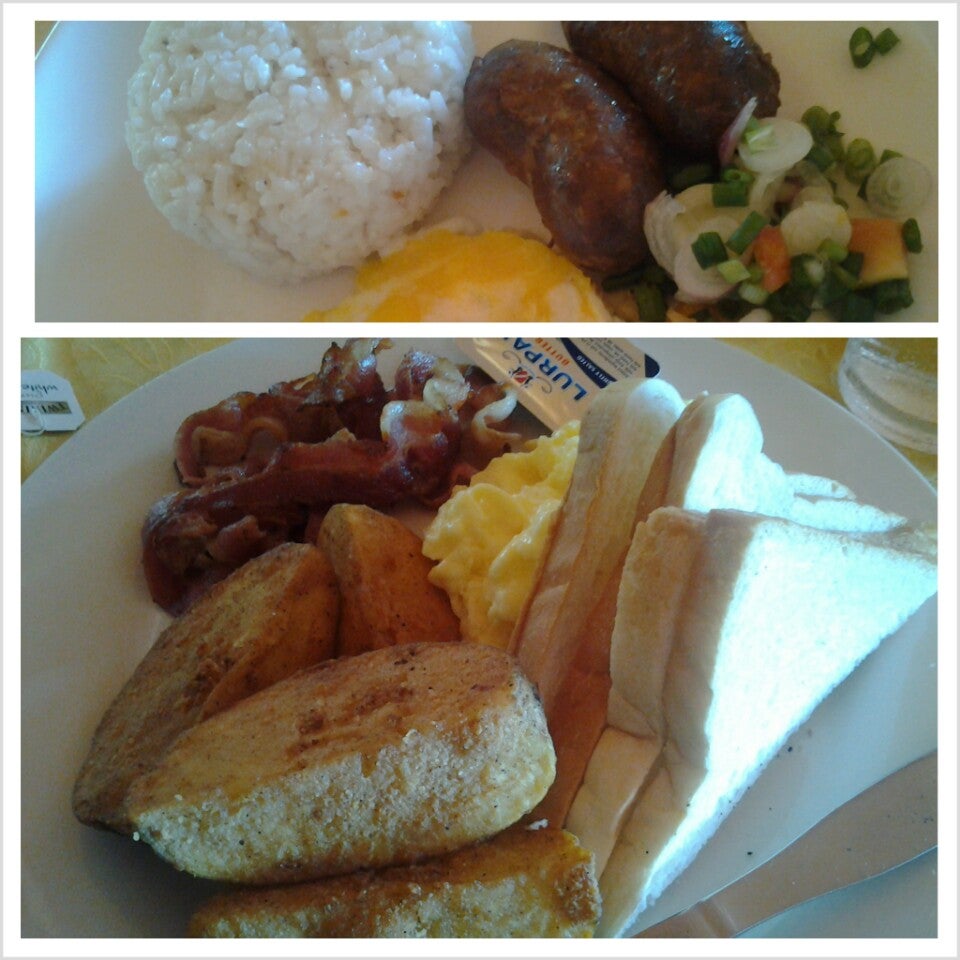 Vigan Empanadaan (Vigan City, Ilocos Sur)
There were different stalls selling empanadas. We were able to try the authentic Vigan empanada and okay. The Vigan empanada really tastes good and the ones they sell in night markets was nothing compared to it.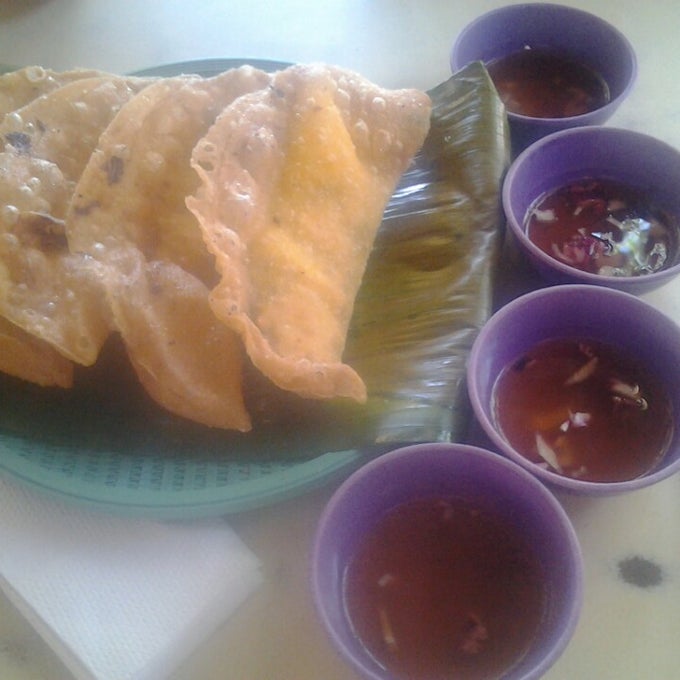 Tummy Talk (Vigan City, Ilocos Sur)
After eating Vigan empanada, we went to Calle Crisologo to eat. The other restaurants are already full of people. We ordered Bagnet Rice and Vigan Longganisa. Too bad the waiter wasn't able to list our order of Kare-Kare Bagnet so we weren't able to try it.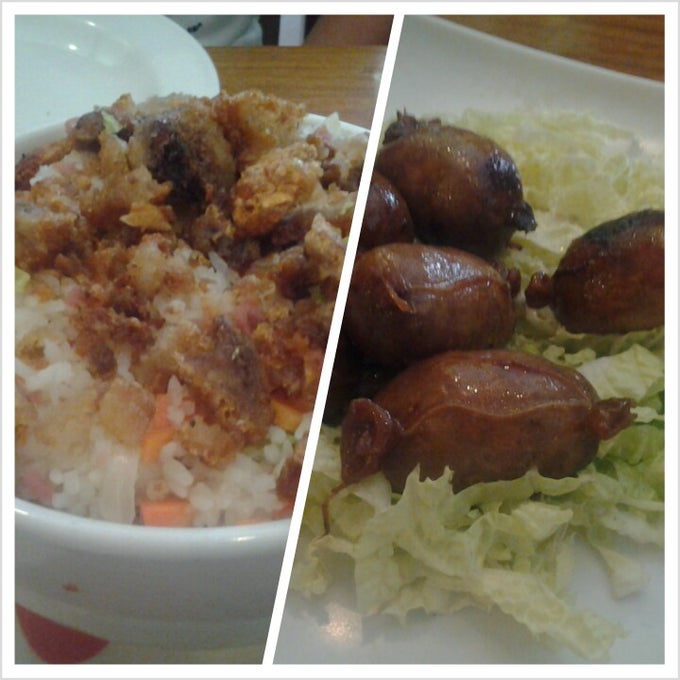 Note: All the pictures above were taken from Celine's foursquare account.